We have a few 2018-2019 yearbooks available for purchase in the main office. If you missed out on buying one this year, please call the school for additional information on how to purchase one.
Box Tops are a

Shore Thing

!

While you're home for summer make sure to download

this form

and start collecting box tops for our school! Each one is

worth $0.10 and they add up quickly! Profits from box tops can be used to purchase anything we need for our school. For more informtaion visit www.BTFE.com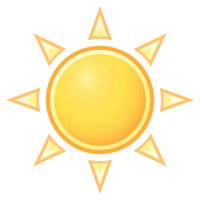 Be safe & have a great summer break! We will see you back at the Creek in August for a wonderful start to the 2019-2020 school year!